Also known as Jin, Kim Seokjin (김석진) is the oldest member of BTS. He was born in Gyeonggi-do, South Korea on December 4, 1992. He was scouted by Big Hit when a casting director saw him get off a bus and chased after him.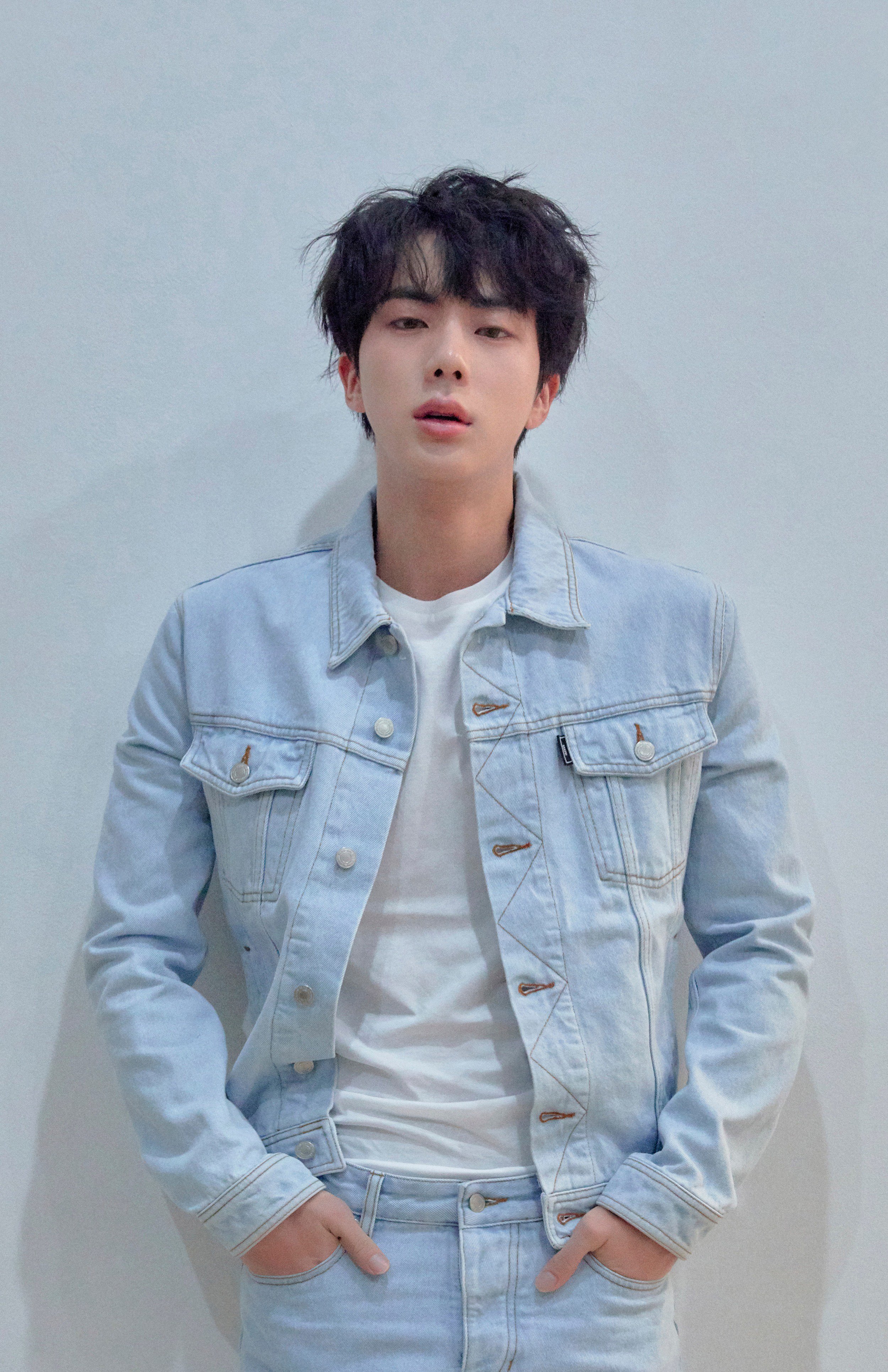 He's the visual and also a vocalist who nicknamed himself "Worldwide Handsome" yet Kim Seokjin is much more than a handsome face. This handsome man has participated in the writing of a handful of BTS's songs and was also accepted into one of the top colleges in South Korea and many more skills that we will be talking about in just a bit.
But let's first talk about his brains. Jin was going to college when he first got scouted by Big Hit. Konkuk university is one of the toughest to get admitted into with 0.5% chance. And that's not all, there are 2 phases which students have to go through. In the first phase, Jin and 100 students (out of 2,000) passed onto the second phase which was acting. Only Jin and other students passed and were admitted into Konkuk. Even as a trainee and later a member of bts, he recently graduated from Konkuk's Department of Film and Visual Arts majoring in acting. He's really an inspiration to the rest of us that want to go back to school and have to work at the same time. If Jin can do, we can too! Even now with BTS's busy schedule, he is attending graduate school at Hanyang Cyber School.
He also created a mukbang show called 'EatJin' where he would record himself eating food and describing the taste to his audience. Jin enjoys cooking and is a big foodie, and previously had a series of posts called 'Jin's Cooking Diary' where he would show off his cooking.
He's smart, handsome and knows how to cook. Can this man get any more talented? Well yes, unbelievably so. Jin has also helped with the writing of several songs. From their 'Skool Luv Affair' album released in 2014, he helped with the lyrics of 'OUTRO: Propose'
From 'The Most Beautiful Moments in Life, part 1' album released in 2015, he helped with the writing of 'OUTRO: Love Is Not Over' and 'Love is Not Over (full version).
Another song he helped write in the same album 'The Most Beautiful Moments in Life, part 1' album is 'Boyz with Fun'
He also participated in the song 'Spring Day' from their repackage album 'Wings: You Never Walk Alone' released in 2017
We know what you are thinking, there's no way this man has anything else he's good at. Well, we are just scratching the surface because when talking about Jin, we can't leave his amazing vocals. He wrote his solo song 'Awake' from their Album 'Wings' released in 2016. The emotion with which he delivers this performance is astounding. We could definitely feel the goosebumps instantly. Did you?
Here are more snippets of Mr. Worldwide Handsome demonstrating his wide vocal range
Jin's falsetto still gave me goosebumps during the come back home performance of day 2. I'm so proud for stanning such a talented vocalist!#BTSMUSTER_DAY2#아미가_방탄의_힘이돼줄게 pic.twitter.com/nMk0KGqAUB

— Seokjin's Tapes (@seokjinstapes) January 14, 2018
He was highly praised by his vocal trainer as the one who has improved the most!
JIN & BTS mentioned by prev BTS Vocal Trainer in <Idol Maker>.

those who said Jin is boastful, PLS HAVE A READ!#BTS #방탄소년단 #JIN #진 #석진 pic.twitter.com/UQ5Fa7h352

— ❥JIN품◟̆◞̆★ (@JINpoom_) September 14, 2017
And this doesn't end there. This man can also pay the guitar! We are left to wonder if there's anything Jin can't do.
Jin might have not been the greatest dance or singer when he first joined Big Hit to become a member of BTS but he worked hard for his dream and to this day continues to improve in so many areas. Kim Seokjin wasn't handed all of these, he didn't magically woke up with all of these incredible skills one day. He knows his weaknesses yet he doesn't let that deter him from getting better. Kim Seokjin has grown so much as a singer, artist and dancer and we can hope to see his debut as an actor in 2018!
We are sure he has many more things to show off with their next album 'Love Yourself: Tear' releasing on May 18th. So what do you think about Mr. Worldwide handsome? Have you been inspired by his hard work? Let us know by tweeting us @ForeverBTScom